Supporting the medical community during COVID-19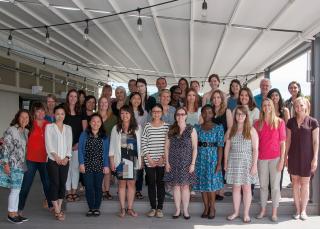 How the Continuing Professional Development team pivoted to help support the medical community during the early days of COVID-19.
Back in March, the Continuing Professional Development (CPD) team in the Faculty of Medicine faced one of their biggest challenges to date. As the situation with COVID-19 began to unfold, physicians and other health care professionals across the province turned to the team for support. Within days, UBC's CPD team became a valuable source of information, and their webinar series started to gain local and international attention. 
The CPD team are a group of forty medical educational professionals in the UBC Faculty of Medicine. For the last 50 years, they've been providing life-long learning and skills development for physicians and other health care professionals, with the ultimate goal of improving patient care and health outcomes. They do this by offering regular courses, programs, resources and support to physicians and other health care practitioners in a range of rural and urban settings throughout BC.
Back in March this year, when the COVID-19 pandemic was declared, everything changed for the team. Up until that point, many of their educational offerings had been based on in-person education. But like many, the team had to immediately switch to working remotely, and then subsequently pivot the programming to be offered virtually as physicians across the province started reaching out to the team for support. 

In the beginning, there were many questions, but few answers
"My inbox started to explode," explains Dr. Bob Bluman, who is a physician and the Executive Medical Director at CPD. "There were so many questions, yet at the same time, not a lot of research on how to deal with the virus."
Information was rapidly changing and medical professionals didn't have the time or resources needed to quickly to address the immediate gaps in their skills and knowledge. As the medical community began to scramble and to prepare for the worst, Bob and his team needed to work fast and tap into the needs of their audience.
"There were many sources of information and emails going around," explains Bob. "There was a huge yearning to learn and be supported. Physicians were looking to understand the virus and know what changes they'd need to make in order to deal with the situation in their practice."
Within a few days, the team pulled together educational offerings that filled gaps in knowledge and care, started to advertise them, and began connecting with a wide audience. Working flat out, they began adapting their curriculum, shifting to remote learning. This was not only necessary but also advantageous as they were supporting physicians and other health care professionals spread out across the province.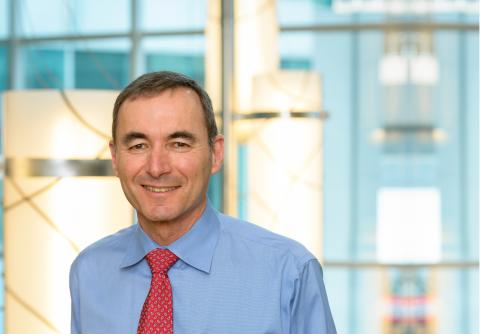 The CPD's webinars quickly started to gain international attention
"I used to support about three webinars a year," said Stephanie Ameyaw, who is an Education Coordinator at the CPD. "Since March, I've probably done about 18. Prior to COVID-19, we'd have a maximum attendance of around 200. Almost overnight, that shot up to 2,000."
It didn't take long for their audiences to grow as people from all over the world began registering to join. In just three months, the team hosted 19 free COVID-19 webinars, reaching over 20,000 registrants in almost 50 countries.
"We had one physician join our panel from the epicentre of the outbreak in New York – the eye of the storm so to speak," explains Dr. Brenna Lynn, who is the Associate Dean of CPD. "He was working as an emergency specialist in critical care at Mount Sinai Hospital, intubating patients in the intensive care unit on a daily basis. He learned about our webinars through his brother who was an emergency medicine physician in Victoria. Through that connection, we were able to share his knowledge and insight with the community here in BC."
Providing valuable information such as delaying when to put people on a ventilator and the use of nasal cannula to provide supplemental oxygen, ultimately helped save lives. The team was careful to try and find good educators and those who were connected, knowledgeable and willing to share with colleagues.
The team were tackling the problem one question at a time
In addition to webinars, the CPD team also created a COVID-19 resource hub online, curated content on their website, and worked with third year medical students to prepare succinct answers to questions related to COVID-19 from physicians in a timely manner.
"There wasn't enough time to approach the webinars like we had done in the past," explained Stephanie. "Instead of a lecture format, we switched to a Q&A style with panels of experts who were there to answer questions from participants."
The team had over 4,500 people sign up to one webinar where BC Provincial Health Officer Dr. Bonnie Henry was in attendance as a panel expert. Questions ranged from everything such as the expected standards of care to requests for information about approved therapies.
"There was a real sense of community and willingness to help each other," explained Bob. "That's something I admire among my fellow health care professionals — we had many people who were willing to step up and help others — there was a real sense that we were all in this together."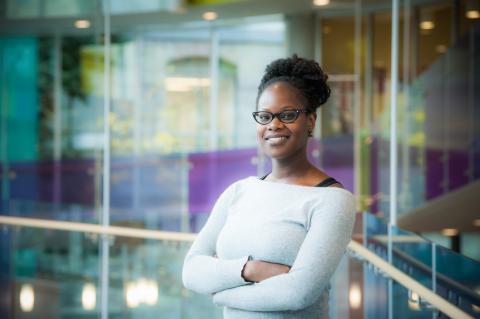 Providing support to frontline workers helped keep the team motivated
The CPD team were all working flat out in the early days of the COVID-19 outbreak. Despite this, they remained motivated because their work was a meaningful way to help others and give back to the medical community — adding value during what felt like a helpless time for many of them.  
"I think my motivation came from doing something that could impact change or someone's ability to do their job better," said Stephanie. "It made me feel good knowing that I was doing something to help our health care system to be better equipped to deal with the challenge."
The CPD team recognize that COVID-19 has helped many people realize that the way in which they learn and develop themselves has changed. It has opened up opportunities to be more accessible and inclusive, to meet the needs of varied health care professionals who practice in a variety of settings, as work continues in what has become the new normal for medical education.
"We're not just providing education — we want to make sure education also leads into an improvement of practice," explains Bob. "It's hard for practitioners to adjust to deal with virtual care — but it's been part of a movement of medicine over the years that has now been accelerated. Moving forward, we have to continue to engage physicians in a way that helps them apply best practice in the mix of virtual and in-person care, in ways that they've not had to do before."
Image