Research in focus: Bowen Hui
Learn more about the work of our researchers at UBC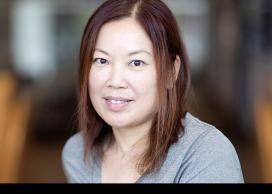 24 April, 2023
Name:
Bowen Hui
Title:
Associate Professor of Teaching
Faculty/Department/Unit:
Computer Science, Mathematics, Physics, and Statistics
Location:
Okanagan
Year I started working at UBC:
2014
Provide an overview of your research in 75 words or less:
While mastery learning has been shown to effectively improve the student learning experience, educators often question whether this pedagogical strategy can truly assess one's learning when students are given multiple chances to submit and correct their work. In this context, we investigated test-taking behaviour and measured potential student learning gains. We further developed a model to detect guessing behaviour of test attempts that can be used in real-time to help students when they get stuck.
---
What first motivated you (or motivates you) to conduct your research?
I have been interested in different ways of measuring student learning outcomes because most researchers use grades as the sole metric in their work.
---
What do you hope will change as a result of this research?
We hope that the perception of using mastery learning in higher education will improve given the results of our findings.
---
What have you learned during your research that has surprised you the most?
Since students were allowed multiple attempts, we expected everyone to try to get full marks. But it was not true for everyone. We also expected that once a full mark is obtained, students would not bother making another attempt. However, some students took subsequent attempts even after getting 100%. This suggests exploratory learning behaviour. Our model showed only 13.8% of all the test attempts were guesses, which is lower than what we anticipated.
---
Learn more:
https://cmps-people.ok.ubc.ca/bowenhui/
Our people

Research

Research in focus