Research in focus: Theresa Rogers
Learn more about the work of our researchers at UBC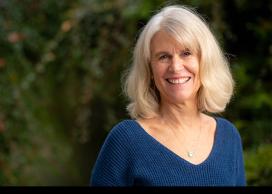 13 February, 2023
Name:
Theresa Rogers
My pronouns:
She/her
Title:
Professor
Department/Unit:
Education/Language and Literacy Education
Location:
Vancouver
Year I started working at UBC:
2000
Provide an overview of your research in 75 words or less:
As a scholar of language and literacy practices of youth, my work focuses on the intersection of arts, media and critical literacies as forms of imagination, cultural discourse and public engagement.
---
What first motivated you (or motivates you) to conduct your research?
I have been working with youth in many contexts for over 30 years and I have been continually amazed by their energy, intellect, imagination and commitments.
---
What do you hope will change as a result of this research?
I hope that this work with help us to view youth literacies as rich forms of public engagement that comprise the essential work of future citizens in democratic societies, especially in the context of the increasing fragility of the democratic project. I also advocate for schools and educators to create pedagogical spaces that invite students to engage in local and larger public dialogues and to create new forms of participation. 
---
Learn more:
https://lled.educ.ubc.ca/theresa-rogers/
https://ubc.academia.edu/TheresaRogers
Youth Activism through Critical Arts, Transmedia, and Multiliteracies (article)
Critical Literacies (podcast)
Our people

Research

Research in focus