30-second bio: Matt Capper
Get to know your colleagues from across UBC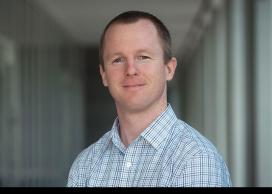 14 December, 2020
Name:
Matt Capper
My preferred pronouns:
he/him
Title:
Associate Director, Digital Marketing & UX
Department/Unit:
UBC Sauder Marketing and Communications
Location:
Vancouver
Year I started working at UBC:
2018
Describe what you do at UBC in 10 words or less:
Remove as many barriers as possible for our users.
---
What is the best thing about your work/role at UBC?
I love how open our team is to changing the way things are typically done and looking for ways we can be more effective with our marketing and communications efforts. I am always excited by the projects we get to work on and how encouraging our leadership is of pushing the envelope. Surprisingly I am working on way more innovative projects here than when I was in the private sector.
---
What do you think is the greatest question ever asked?
Why? This is by far the least asked and explored question in business and the workplace. Getting to the true "why" of a question or request is critical to being able to provide a truly effective solution or answer. I don't believe we (as humans) ask why enough and when we do, we definitely do not dig deeper to find the why of an initial why.
---
What's one personal experience you would encourage others to do/try?
Get lost (safely). My partner always laughs at me when I say "don't worry, I know where we are, I've been lost here before," but I enjoy driving or biking in new areas without a true sense of destination to simply explore. There are so many unique areas out there and we always find interesting restaurants, parks, etc. And at the end of the day, if I get truly lost, Google will get me home.
---
Cat or Dog?
100% dog. Cats are way too into themselves for me.