30-second bio: Angelina Tagliafierro
Get to know your colleagues from across UBC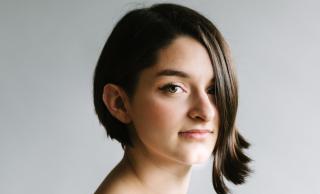 3 May, 2022
Name:
Angelina Tagliafierro
My pronouns:
she/her
Title:
Communications & Marketing Strategist
Department/Unit:
Faculty of Arts
Location:
Vancouver
Year I started working at UBC:
2016
Describe what you do at UBC in 10 words or less:
Communicate opportunities, resources and deadlines to current/prospective Arts students
---
Tell us about the team you work with – what do they do?
The Faculty of Arts Communications and Marketing team is a group of amazingly talented humans in communications, marketing, and design. We plan and lead communications for faculty, staff, students, and alumni through arts.ubc.ca, social media, newsletters, and traditional media, and also provide support to the many units within Arts.
---
What trait do you most admire in others?
Empathy. Particularly in communications, but the same goes for so many roles across the university – being able to put yourself in someone else's shoes means you can better serve your audience, be a better colleague, and be a better citizen.
---
What are your hobbies and interests outside of work?
A common exclamation when I see something I like is, ″I could make that.″ I love nothing more than getting my hands dirty and figuring out how things work. My current rotation is mostly flower and veggie gardening, sewing clothes, and leatherwork. Hoping to try my hand at shoemaking, soon!