30-second bio: Mehwish Anwer
Get to know your colleagues from across UBC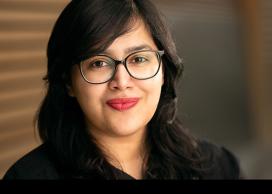 30 May, 2022
Name:
Mehwish Anwer
My pronouns:
she/her
Title:
Postdoctoral Research Fellow
Department/Unit:
Pathology and Laboratory Medicine/Djavad Mowafaghian Centre for Brain Health
Location:
Vancouver
Year I started working at UBC:
2021
Describe what you do at UBC in 10 words or less:
I conduct pre-clinical research on Traumatic Brain Injury and its link with Alzheimer's Disease and Posttraumatic Stress Disorder.
---
What is your favourite quote and why?
My favourite quote is by Marie Skłodowska-Curie: "Nothing in life is to be feared, it is only to be understood. Now is the time to understand more, so that we may fear less." This quote and her journey inspires me to seek answers everyday through my work on brain diseases.
---
What do you do to ensure a healthy/work life balance?
I organize my time in a calendar on a weekly and monthly basis. This helps me to keep track of my work activities and allows me to block time for a warm cup of coffee or a short walk after lunch. I keep my evenings free and give myself at least one full no-work day every week to spend time with my partner and visit new places.